ARICON is dedicated to provide a common platform for educational institutes, academia, government and industry to discuss key issues and new developments in the field of natural sciences, technology, engineering, mathematics, computer studies, law, business, marketing, management, economics, finance, politics, social sciences etc. which is critical to the development of professional competitive edge. We achieve this goal by organising highest quality academic conferences and seminars for professionals.
Conference Objective
The overall objective of Applied Research International Conference on STEM topics (ARIC-STEM 2018 Oxford) is to provide a platform and stimulate discussion on respective tracks.
Life Sciences.
Computer Studies
Computer Programming
Information Technology
Electrical Engineering
Civil Engineering
Mechanical Engineering
Computer Engineering
Mechatronics
Automobile Engineering
Biotechnology
Biology
Physics
Chemistry
Pre-Calculus and Calculus
Mathematics
Statistics
Conference Registration Fee Includes:
Access to all sessions in the conference
OXFORD city tour including various colleges and libraries of the prestigious University of Oxford
Certificate of Attendance
Congress package and inserts
The e-book of abstracts with the scientific program of the conferences
The e-book of full text procedings with ISBN number
Lunches
Coffee Breaks
Welcome Mocktail
Virtual Participant Registration Fee Includes:
The e-book of abstracts with the scientific program of the conferences
The e-book of full text procedings with ISBN number
Certificate of Attendance
Technical support
Professor Lynn Martin, PhD, FRSA
– Anglia Ruskin University, Cambridge CB1 1PT
– Fellow, Institute of Small Business and Entrepreneurship, Fellow ESRC,
– Academic Advisor X Forces Enterprise; Chair Global Economic Oversight Committee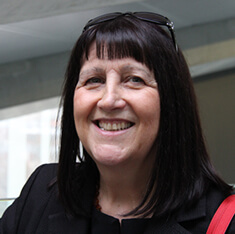 Venue: St. Anne's College, University of Oxford, U.K
The conference will be held at the University of Oxford, ranked first in the world in the Times Higher Education (THE) World University Rankings for 2017 and 2018.
There are nearly 24,000 students at Oxford, including 11,747 undergraduates and 11,687 postgraduates.
Oxford is very competitive: nearly 20,000 people applied for around 3,200 undergraduate places for entry in 2017.
Oxford offers more than 350 different graduate degree programmes.
International students make up almost 43% of our total student body – over 10,000 students. Students come to Oxford from more than 150 countries and territories.
According to the 2014 Research Excellence Framework, the official UK-wide assessment of all university research, Oxford has the largest volume of world-leading research in the country.
The University, including the colleges and Oxford University Press, is the largest employer in Oxfordshire, supporting around more than 30,000 jobs in the county and injecting more than £2.3bn annually into the regional economy.

OXFORD RESEARCH
According to the 2014 Research Excellence Framework, the official UK-wide assessment of all university research, Oxford has the largest volume of world-leading research in the country. The University is also rated top in the REF power rankings published by Research Fortnight.
Oxford's research activity involves more than 70 departments, the colleges, more than 1,800 academic staff, more than 5,500 research and research support staff, and more than 6,100 graduate research students.
At graduate level, over 50% of students are studying for a higher degree by research.
External research grants and contracts continue to be the University's largest source of income. In 2016-17, 40% (£537.4m) of income came from external research sponsors.
Oxford consistently has the highest research income from external sponsors of any UK university.
Oxford University has pioneered the commercial exploitation of academic research and invention through Oxford University Innovation. The wholly owned technology transfer company has spun off 150 businesses and files more patents than any other UK university.
Oxfordshire is one of Europe's leading centres of enterprise, innovation and knowledge. The county's growth rate in high-tech employment remains one of the highest in the UK and many of its 1,500 high-tech companies have links to Oxford University.
OXFORD AWARDS & RANKINGS
Oxford's academic community includes over 80 Fellows of the Royal Society and over 170 Fellows of the British Academy.
In 2018, six Oxford professors were elected to the Fellowship of the Royal Society.
In 2018, two Oxford professors were elected to the Fellowship of the Academy of Social Sciences.
In 2018, seven Oxford professors were elected to the Fellowship of the Academy of Medical Sciences.
In 2017, eight Oxford professors were elected to the Fellowship of the British Academy.
In 2017, four Oxford professors were elected to the Fellowship of the Royal Academy of Engineering.
Oxford University has won ten Queen's Anniversary Prizes for Higher Education, more than any other university. The most recent prize was awarded to the Institute of Biomedical Engineering in 2015.
Oxford was ranked first in the world in the Times Higher Education (THE) World University Rankings for 2017 and 2018.
In the THE subject rankings for 2018, Oxford is, for the seventh year running, ranked first in the world for Clinical, Pre-Clinical and Health subjects. It is also ranked first in the world for Social Sciences; third in the world and first in the UK for Computer Science, for Engineering and Technology, for Education, and for Business and Economics; third in the world and second in the UK for Life Sciences; fourth in the world and first in the UK for Arts and Humanities; and sixth in the world and second in the UK for Law.
Oxford is ranked first in the world in Arts and Humanities in the QS World University Rankings by Subject 2017. It ranks third for Life Sciences and Social Sciences, fifth for Natural Sciences, and ninth for Engineering and Technology.
Oxford is ranked sixth in the world in the QS World Rankings (2017) and seventh in the world in the Academic Ranking of World Universities compiled by Shanghai Jiaotong University (2017).
Oxford is ranked second in the UK by The Sunday Times (2017), The Guardian (2017) and The Complete University Guide (2017).
OXFORD - City in England
Oxford, a city in central southern England, revolves around its prestigious university, established in the 12th century. The architecture of its 38 colleges in the city's medieval center led poet Matthew Arnold to nickname it the 'City of Dreaming Spires'. University College and Magdalen College are off the High Street, which runs from Carfax Tower (with city views) to the Botanic Garden on the River Cherwell.
The Cherwell and Thames rivers meander through town, and are popular for punting on flat-bottomed riverboats and collegiate rowing. The Oxford University Parks and Christ Church Meadow are expansive green areas beside the water. Off Broad Street are Balliol and Trinity Colleges, and the university's main Bodleian Library complex, including the circular Radcliffe Camera building. The Ashmolean Museum is home to Greek and Egyptian archaeological finds and a wealth of fine art, including pre-Raphaelite paintings. The Pitt Rivers Museum offers anthropological displays, while the Museum of Natural History features dinosaur skeletons.
Oxford Highlights and University Colleges Walking Tour
Highlights
Oxford city and university college walking tour
Follow a route that's planned to coincide with college opening times
Go inside a college building and learn about the prestigious university
Walk past the Bodleian Library, Sheldonian Theatre, and more
Hear fun facts about Harry Potter and Oxford from a professional local guide
Explore the university city of Oxford on tour that showcases its highlights in just a couple of hours. The waking tour introduces you to many of Oxford's famous colleges and university buildings as you stroll around the city with a guide. Get recommendations for things to do and see in the city in your own time, and hear insider tips for Oxford's many restaurants. The experience includes a visit inside one college and either the Divinity School or the University Church of St. Mary the Virgin.
Departure Point: Christ Church memorial gardens on St Aldates (directly opposite Cafe Loco)
Departure Time: 11:30am
Return Details: Concludes in Oxford Central
Inclusions
Entrance fees
Local Blue Badge guide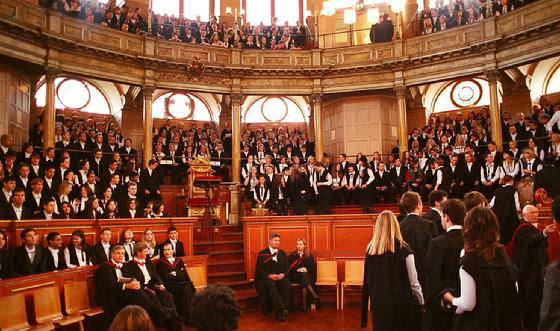 Inside the University of Oxford.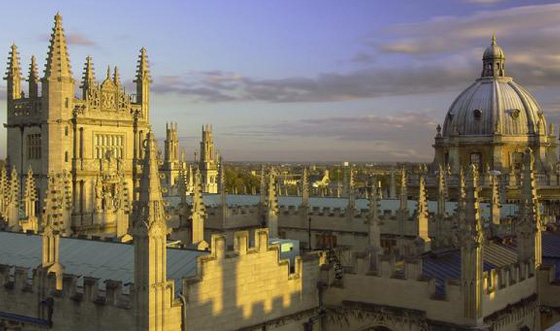 Why Does ARICON Offer Free Tours During Each Conference?
In an era of globalization and multicultural sensitivity, study abroad programs are mushrooming all over the academic world. They would grow even further if academics had more time and resources to visit worldwide destinations to prepare future study abroad programs for their students. Our conferences offer the perfect opportunity to blend in presentations with organized visits to locations that would make excellent venues for study abroad programs. Andy Warhol's traditional fifteen minutes of fame — on the podium — stretch into days of academic interaction and discovery.
It defies logic to treat conference venues as isolated academic silos when they may also double up as potential venues for study abroad programs. As a result, we promote each conference as inseparable from its geographical location, history and culture. We work hard to find sponsors in each conference's geographical area that offer generous hospitality and tourism packages in parallel with our conference presentations.
We make our attendees' potential clear to our sponsors. Many graduate students and professors who attend academic conferences have a lifelong career in academia in front of them. As a result, each attendee has the potential to multiply the number of future visitors to a conference's wider geographical area. "We have memories so that we might have roses in December," wrote Scottish novelist James Barrie.
Without the opportunity to interact and share one's research and ideas, what is the point of attending an academic conference? There is no shortage of academic papers on the internet and at the libraries within our universities. One doesn't need a conference to access academic research. Printed academic papers allow the reader to digest carefully instead of chasing a speaker racing against the clock. To understand what a modern conference should be like, we invite you to attend an ARICON conference and experience.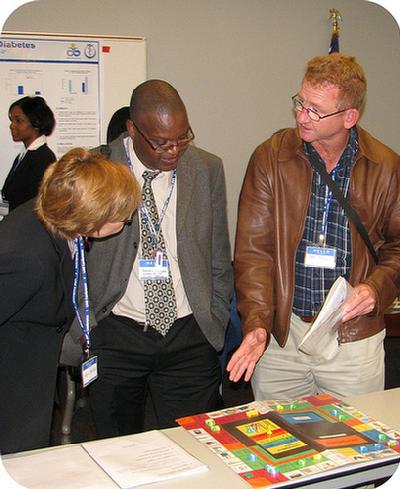 Poster sessions allow delegates to move around the room and discuss their research.
What Our Participants Say
SUBMIT YOUR RESEARCH
The most IMPORTANT DATES to remember are as follows:
Submit your abstract by 15 October 2018.
Abstract Feedback: Within 7 days
Early Bird registration deadline: 25th September 2018
Regular registration deadline: 25th October 2018
Conference Dates: 15th-16th November 2018 at University of Oxford, U.K.
Email your full manuscript to ariconferences@gmail.com by 15 December 2018.
The proceedings will be published by 20th December 2018.
Journals will be published in late March 2019.
Within 7 days of receiving your online abstract submission, we will notify you of the reviewers' acceptance or rejection, for the conference. If we inform you that it is an acceptance and you would like to publish your research, follow the model format by clicking at
https://arintconferences.com/procedure-for-submission-of-full-papers/
and email us your formatted full manuscript in Microsoft Word. You may do so up to four weeks after the conference (by 15th December 2018)
The refereed journals electronically available through our publishing consortium. The review process for the journals is slower and more demanding in its standards. Although both the proceedings and journals are refereed, research that meets the refereed standards for the conference and the proceedings may not meet the refereed standards for the journals.
The selection of a journal, if any, for a particular manuscript is entirely at the discretion of the editorial board members following the reviewers' suggestions.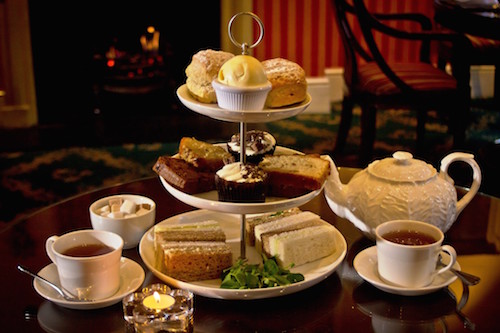 English Tea Rooms are really a picnic indoors
As far as the indexing of proceedings is concerned, we are indexed in Neilsen's U.K which provide access not only in the UK but Internationally too. Later we recommend full papers to our allied journals who possess a range of indexing and archiving which is provided on our website. The publication of paper in journal is subject to the quality of paper and the double blind review report by the journal/s.
Our allied journals are indexed/accessed in (i) WorldCat, (ii) Ulrich's serials directory, (iii) Cabell's directories of Educational Curriculum & Methods and Educational Psychology and Administration, (iv) Proquest, (v) ,EBSCO DataBase (vi) Genamics, (vii) the Excellence in Research for Australia (ERA 2012) list compiled by the Australian Research Council, and (viii) Google Scholar (ix) JSTORE (x) Re-PEc (xi) WorldCat (xii) Directory of Open Journals (DJOJ) (xiii) J-Gate etc.
Each registered author, irrespective of whether he or she submits a formatted manuscript for publication, will receive a Certificate of Participation at the conference.
Power Point Presentations
At the conference, the presentation room will be equipped with a laptop, a digital projector and a projector screen. The laptop will be set up for Powerpoint presentations. Linux and Mac users are asked to save their presentations in a compatible format.
AFFORDABLE ACCOMODATION
The University of Oxford and its colleges have over 6,500 comfortable bedrooms, from the contemporary to the more traditional. Oxford Colleges offer accommodation on an individual basis, providing a unique opportunity to stay in a historic Oxford college room, eat in the college hall, and wander through the college gardens. These centrally located rooms start at £50. Check availability and book online on the Conference Oxford website.
EASY TRAVEL OUTSIDE OXFORD