Passionate about conducting excellent research conferences and keen on celebrating diversity, ARICON believes in filling the space between different cultures and ethnicities in order to let the world become one multi-cultural society in order to exchange and develop ideas that allow it to progress and function at its full potential. Hence, we ensure that our research conferences are conducted in various locations often deemed to be unconventional in order for your perspective to broaden and touch new horizons. However, we ensure that you experience no shortage of comfort during your stay with us and that you return with the wish to accompany us again.
ARICON editorial board consists of seasoned researchers from various parts of the world and from varied disciplines as Pure Sciences, Engineering, Information Technology, Social Sciences, Economics, Business and Management Sciences, Mass Communication etc. We are also partnered with internationally recognized journals with ISSN providing the opportunity to our conference participants to publish their work. Conference proceedings will also be published with ISBN. Supporting you to publish your research is also one of our priority.
The Conference seeks to achieve the following objectives:
To facilitate discussion on business, education and technology that will expedite global growth and economic recovery
To establish networking ties between members of academia and industries
To narrow the gap between academic and practical knowledge through international research
To develop a series of focused research topics that will benefit the academic world
Marketing
Organizational Behavior
Operation Management
Human Resource
Finance & Accounting
Management Information System
Entrepreneurship
Information Technology
Technology in Business & Management
Conference Registration Fee Includes:
Access to all scientific sessions in the conference
Certificate of Participations/ Presentation
Congress package and inserts
The E-Abstract Book
Lunch
Coffee Breaks
Conference proceedings with ISBN code
Breakout sessions
Best Paper award
Official Photograph
Free Excursion
On request meeting with the Conference Chair
Access to online Event Gallery
Visa support
Explore the charming city of Oxford Hop on Hop Off
With 1 route covering more than 20 stops, hop off at any of the stops and visit attractions of your choice
Witness the majestic architecture of Oxford's university buildings
Don't miss the unique combination of college, chapel and a cathedral in one foundation at Christ Church
Your ticket is valid for a Full-day with unlimited travel; hop on and off as much as you like
Enjoy informative audio commentary in multiple languages and know more about Oxford
Virtual participant registration fee includes
The e-book of abstracts with the scientific program of the conferences
The e-book of full text proceedings with ISBN number
Certificate of Attendance
Technical support
Important Dates
Abstract submission deadline: 15th February 2021
Abstract feedback: within 7 working days
Late Registration Deadline: 26th February 2021
Conference dates: 25th – 26th February 2021
Full-paper submission (Optional): 15th March 2021
The proceedings will be published by 20th March 2021
Full-Paper submission for SCOPUS/ High Impact factor Journal recommendation (Optional): 20th March 2021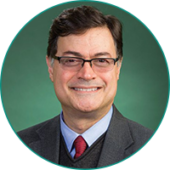 Prof. Dr. Marcus Goncalves
Associate Professor
Boston University, U.S.A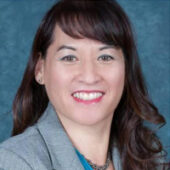 Dr. Blossom Tande
University of Ottawa, Canada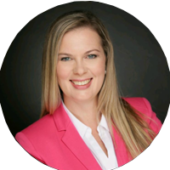 Korriene Alagie
Director Education Communications
ICEF GmbH, Germany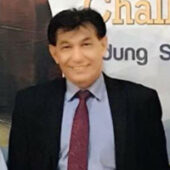 Dr. HC Aslam Khan
Executive Vice-Chairman
Erican Education Group, Malaysia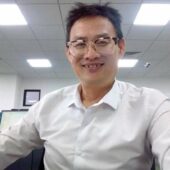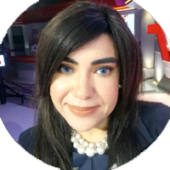 Dr. Nadia Helmy
Professor of Political Science
Beni Suef University, Egypt
The University of Oxford U.K
St Anne's, in 1879, was not so much founded as invented. The Society of Home-Students, as it was then called, was a manifesto rather than a location. This invention was the belief that, if University of Oxford were to be a place for the emancipation of any woman who had the potential to study here, it had to think afresh about how to attract them. The Society allowed young women to live in lodgings across the city, and to attend lectures and tutorials, just as those in the colleges did, providing a more affordable way of obtaining a degree at Victorian Oxford.
This conviction – that any student, whatever their financial situation, who has the appetite, talent and determination to spend three or four years here immersed in the life of the mind, can do so – endures to this day. In 1942, the Society of Home-Students became the St Anne's Society, and in turn a full College of the University of Oxford, complete with Royal Charter, in 1952.
The College, now a friendly, co-educational community of some 700 students, tutors and staff, represents the best of the University's values.
In Case of VIRTUAL PARTICIPATION, The Benefits of Live-Stream Presentation
Present:
Present to an international audience, and receive a certificate of presentation
Engage with audience members through Q&A sessions
Get LIVE feedback from your peers in the audience and Conference-Chairperson
Publish:
Publish your Final Paper in the Conference Proceedings, indexed with an ISBN
ARICON Conference Proceedings are registered by Nielsen, U.K and available at The British Library, U.K
Have your paper listed, indexed, and searchable online in the Research Archive
Have your name published in the Conference Programme as a presenter
Participate:
Share, comment and discuss your presentation with peers from around the world
Participate in plenary presentations and special sessions Zoom
Breakout Room (Zoom) available for Panel Discussion
Join us at ARICON via Live-Stream!
Many people around the world are moving meetings, classrooms and events online, and ARICON is now offering the option to present online, via Zoom. This is an exciting new opportunity for scholars around the world to engage with an international audience without the need to travel.
Live-stream presentations give speakers the opportunity to avoid expenses and time required to travel, reduce their carbon footprint, and share ideas online. Additionally, many of the same benefits enjoyed by presenters at traditional in-person conferences are also available to online presenters, including presenting one's work to an international audience and engaging in Q&A, publishing in the Conference Proceedings, and participating in discussions with other scholars around the world.
In addition to Live-stream Presentations via Zoom, ARICON also offers a pre-recorded Virtual Presentation option.
The Live-Stream Presentation Process
To present your research at the conference as a Live-Stream Presenter, your abstract must first pass a double-blind peer review. To submit, go to ARICON Abstract Submission.
If accepted for presentation at the conference, ARICON invites authors to register, participate, and publish in the following way:
Register as a Live-Stream Presenter on the conference website. Upon payment of the registration fee, your attendance at the conference will be confirmed.
Watch the Demo Video, and Download the Zoom app, and join a test meeting.
Before the conference, we will send you a link to join your session and send you information on how to watch the live plenary session.
Participate online by watching the dedicated live stream and by joining dedicated online conference sessions.
Present and participate in your scheduled live-stream session
You are invited to submit your Final Paper to the Conference Proceedings (optional), which are archived and made publicly available on the IAFOR Research Archive, and indexed with an ISSN.
You will then be sent a hard copy of your Certificate of Presentation.
Tips on Giving an Online Presentation
ARICON is providing you with hotels and Airbnbs at the lowest prices available online. Book your stay now!
How To Participate ? ( click here )
If you want to participate as a Presenter, please follow the steps given below:
Submit your Research paper abstract by using the submission button provided in the respective conference webpage
You will get a response in 7 working days. In case of acceptance, you will receive a letter mentioning your Conference Delegate Number.
Register with us online by depositing registration fee, opting a suitable category (provided on the conference webpage)
Email us the payment evidence you receive
We will email you the Visa Support Letter (if required and requested)
Plan your trip accordingly.
If you want to attend as a Listener, please follow the following steps:
Email us your professional profile/ CV
If accepted, we will send you a letter with your Conference Delegate number
Register with us online by depositing registration fee, opting a suitable category (provided on the conference webpage)
Email us the payment evidence you receive
We will email you the Visa Support Letter (if required and requested)
Plan your trip accordingly.
If your Organization want to participate as an Event Sponsor, please follow the following steps:
Email us your Organization profile
If accepted, we will send you form to be filled and return to us
Register with us online by depositing registration fee, opting a suitable category (provided on the conference webpage)
Email us the payment evidence you receive
We will email the Visa Support Letter to your Organization Representative (if required and requested)
Plan the trip accordingly.
Why Does ARICON Offer Free Tours During Each Conference?
In an era of globalization and multicultural sensitivity, study abroad programs are mushrooming all over the academic world. They would grow even further if academics had more time and resources to visit worldwide destinations to prepare future study abroad programs for their students. Our conferences offer the perfect opportunity to blend in presentations with organized visits to locations that would make excellent venues for study abroad programs.
Andy Warhol's traditional fifteen minutes of fame - on the podium - stretch into days of academic interaction and discovery. It defies logic to treat conference venues as isolated academic silos when they may also double up as potential venues for study abroad programs. As a result, we promote each conference as inseparable from its geographical location, history and culture. We work hard to find sponsors in each conference's geographical area that offer generous hospitality and tourism packages in parallel with our conference presentations.
We make our attendees' potential clear to our sponsors. Many graduate students and professors who attend academic conferences have a lifelong career in academia in front of them. As a result, each attendee has the potential to multiply the number of future visitors to a conference's wider geographical area. "We have memories so that we might have roses in December," wrote Scottish novelist James Barrie.
Without the opportunity to interact and share one's research and ideas, what is the point of attending an academic conference? There is no shortage of academic papers on the internet and at the libraries within our universities. One doesn't need a conference to access academic research. Printed academic papers allow the reader to digest carefully instead of chasing a speaker racing against the clock. To understand what a modern conference should be like, we invite you to attend an ARICON conference and experience.
What Our Participants Say
Publication and Proceedings
We are indexed in Neilsen's U.K which provide access not only in the UK but also globally. Later we recommend full papers to our allied journals who possess a range of indexing including SCOPUS arintconferences.com/publication-and-proceedings/. The publication of paper in journal is subject to the quality of paper and the double-blind review report by the journal/s.
Our Allied Journals are Indexed/Accessed in:
(i) SCOPUS(ii) Ulrich's serials directory, (iii) Cabell's directories of Educational Curriculum & Methods and Educational Psychology and Administration, (iv) Proquest, (v) ,EBSCO DataBase (vi) Genamics, (vii) the Excellence in Research for Australia (ERA 2012) list compiled by the Australian Research Council, and (viii) Google Scholar (ix) JSTORE (x) Re-PEc (xi) WorldCat (xii) Directory of Open Journals (DJOJ) (xiii) J-Gate etc.