Applied Research International Conference on Business, Social and Technological Innovations (ARICBSTI) 2019 Albania
Extended Abstract Submission Deadline
Metropolitan University of Tirana, Albania

ARICON is dedicated to provide a common platform for educational institutes, academia, government and industry to discuss key issues and new developments in the field of law, business, marketing, management, economics, finance, politics, social sciences, natural sciences, technology, engineering, mathematics etc. which is critical to the development of professional competitive edge. We achieve this goal by organising highest quality academic conferences and seminars for professionals.
Conference Objective
The overall objective of Applied Research International Conference on Business, Social and Technological Innovations (ARICBSTI) 2019 Albania is to provide a platform and stimulate discussion on respective tracks.
Conference Tracks
​Applied Statistics
Automation Engineering
Big Data, Machine Learning
Biomedical Engineering
Ceramic Engineering
Civil Engineering
Computer Networks & Security
Control Systems
Data Science
Electronic Engineering
Energy & High Voltage Engineering
Engineering Mathematics & Statistics
Fashion Design & Product Development
Fluid & Energy Engineering
Food Engineering
Geotechnical Engineering
Hydraulics Engineering
Industrial Engineering
Interdisciplinary applications of Engineering
Machine Vision & Image Processing
Micro/Nano Electro Mechanical Systems (MEMS/NEMS)
Mobile & Cloud Computing
Nano Science & Technology
Numerical Methods In Engineering
Quality Management
Robotics
Signal Processing
Software Engineering
Structural Engineering
Supply Chain & Logistics
Technical Textiles
Textile Process Engineering
Thermodynamics
Technology in Business & Management
Politics/ Legislation & Technology
Environment & Technology
Digitization of Economy
Social Changes & Technology
Education & Technology​
Scope of the Conference
After peer-reviewing process, selected papers will be published in our allied SCOPUS indexed journals as:
Who should attend?
ARICON provides an opportunity for academics, practitioners, consultants, scholars, researchers and policy makers with different backgrounds and experience to present their papers in the conference and exchange and share their experiences, new ideas, research results, as well as discuss the practical challenges encountered and the solutions adopted.
Conference committee highly encourage doctorate (PhD) and postgraduate students to present their research proposal or literature review or findings or issues in this conference with a very special registration fees. Case studies, abstracts of research in progress, as well as full research papers will be considered for the conference program for presentation purposes. Listeners and keen learners are also welcomed in a specific category to attend the conference.
Book your Conference Seat- SECURED ONLINE REGISTRATION
| | | |
| --- | --- | --- |
| Seat Type | Price | Cart |
| Single Author (First author) – Early Bird | £150 | |
| Single Author (First author) – Regular Registration | £300 | |
| Additional Author/s (if attend) – Early-bird | £125 | |
| Additional Author/s (if attend) – Regular Registration | £200 | |
| Student Author (Single) – Early Bird | £150 | |
| Student Author (Single) – Regular Registration | £250 | |
| Listener – Early Bird | £125 | |
| Listener – Regular Registration | £250 | |
| Referral Registration | £99 | |
| Local Delegate Registration Fee | £99 | |
| Virtual Presenter | £150 | |
Additional Paper(s) Presentation
| | | |
| --- | --- | --- |
| Seat Type | Price | Cart |
| Early Bird Registration (Per Paper) | £125 | |
| Regular Registration (Per Paper) | £250 | |
Conference registration fee includes:
Access to all sessions in the conference
Tirana City Tour and Sightseeing
Certificate of Attendance
Congress package and inserts
The e-book of abstracts with the scientific program of the conferences
The e-book of full text proceedings with ISBN number
Lunches
Coffee Breaks
Welcome Mocktail
Virtual participant registration fee includes:
The e-book of abstracts with the scientific program of the conferences
The e-book of full text proceedings with ISBN number
Certificate of Attendance
Technical support
Excursion:
Skanderbeg Square

Cafe Culture

Parku I Madh

Mount Dajti National Park

Piramida

National Historic Meuseum

Et'hem Bay Mosque

Clock Tower

Tanner's Bridge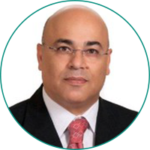 Prof. Dr. Naım Mahmood Musleh AJLOUNI
Professor in Computer Sciences Aydin University, Istanbul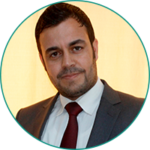 CHAIR – ORGANIZING COMMITTEE
Dr. Alaa Alı HAMEED
Faculty Member, Aydin university, Istanbul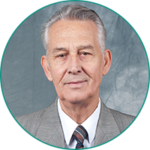 Prof. Dr. Sopot Cama
Metropolitan University Tirana,
Dean of Economy Faculty,
Business and Administration Department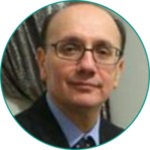 Ass.Prof. Kadir Tufan
Dean of Computer Science and IT Faculty,
Computer Engineering Department
The most IMPORTANT DATES to remember are as follows:
Extended Abstract Submission Deadline: 10th June 2019.
Abstract Feedback: Within 10 working days
Early-bird Registration deadline: 10th May 2019
Regular Registration deadline: 31st May 2019
Conference Dates: 19th – 20th June 2019
Email your Full Formatted manuscript to ariconferences@gmail.com by 10th July 2019.
Proceedings publication (ISBN): 20th July 2019