Passionate about conducting excellent research conferences and keen on celebrating diversity, ARICON believes in filling the space between different cultures and ethnicities in order to let the world become one multi-cultural society in order to exchange and develop ideas that allow it to progress and function at its full potential. Hence, we ensure that our research conferences are conducted in various locations often deemed to be unconventional in order for your perspective to broaden and touch new horizons. However, we ensure that you experience no shortage of comfort during your stay with us and that you return with the wish to accompany us again.
ARICON editorial board consists of seasoned researchers from various parts of the world and from varied disciplines as Pure Sciences, Engineering, Information Technology, Social Sciences, Economics, Business and Management Sciences, Mass Communication etc. We are also partnered with internationally recognized journals with ISSN providing the opportunity to our conference participants to publish their work. Conference proceedings will also be published with ISBN. Supporting you to publish your research is also one of our priority.
The Conference seeks to achieve the following objectives:
To facilitate discussion on business, education and technology that will expedite global growth and economic recovery
To establish networking ties between members of academia and industries
To narrow the gap between academic and practical knowledge through international research
To develop a series of focused research topics that will benefit the academic world
To foster the application of methodological approaches in any environment
Business & Management- all relevant topics and areas
Education – all relevant topics
Technology – all relevant topics and areas
Multidisciplinary Studies
Conference Registration Fee Includes:
Access to all scientific sessions at the conference
Certificate of Participation/ Presentation
Congress package and inserts
The E- Abstract Book
LIVE broadcast via Zoom to all of the participants' colleagues, students, friends and family
Participation in the Ice-breakers/ orientation session
Lunch
Coffee/Tea Breaks
Conference proceedings with ISBN code registered with The British Library, U.K
Participation in Breakout sessions
Merit Research Award
Official Photographs
Free Excursion of University of Oxford
On request meeting with the Conference Chair
Global Networking
City Sight-Seeing- Hop-On, Hop-Off
Explore the charming city of Oxford Hop on Hop Off
With 1 route covering more than 20 stops, hop-off at any of the stops and visit attractions of your choice
Witness the majestic architecture of Oxford's university buildings
Don't miss the unique combination of college, chapel, and a cathedral in one foundation at Christ Church
Your ticket is valid for 24 or 48 hours with unlimited travel; hop on and off as much as you like
Enjoy informative audio commentary in multiple languages and know more about Oxford
St. Ann's College, University of Oxford, U.K
Virtual participant registration fee includes
The e-book of abstracts with the scientific program of the conferences
The e-book of full-text proceedings with ISBN number
LIVE Zoom Access
Option to present LIVE via Zoom or Recorded MP4 Video Presentation
Certificate of Presentation (Soft Copy)
Printed Certificate via Royal Mail/ Courier (On request)
Technical support
The University of Oxford has thirty-nine colleges (including Parks College, established on 7 May 2019)[1] and six permanent private halls (PPHs) of religious foundation. Colleges and PPHs are autonomous self-governing corporations within the university, and all teaching staff and students studying for a degree at the university must belong to one of the colleges or PPHs. These colleges are not only houses of residence, but have substantial responsibility for teaching undergraduate students. Generally tutorials (one of the main methods of teaching in Oxford) and classes are the responsibility of colleges, while lectures, examinations, laboratories, and the central library are run by the university. Most colleges take both graduates and undergraduates, but several are for graduates only.
Important Dates
Abstract submission deadline: 1st July 2022
Abstract feedback: Within 7-10 Working days
Early bird registration deadline 10th June 2022
Regular registration deadline: 5th July 2022
Late registration deadline: 31st July 2022
Conference dates: 1st – 3rd August 2022
Full-paper submission (Optional) Deadline: 1st September 2022
The proceedings publication: 10th September 2022 
Email the full manuscript to ariconferences@gmail.com (optional)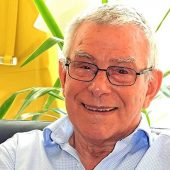 Prof. Huib Wurstenr, Netherlands
Associate partner of the Hofstede Insights Group
Advisor at Swiss Institute of Cultural Diplomacy (SICD), Switzerland
Since 1989 he has been working in this field with Fortune's top 1000 companies and private organizations in 85 countries on all continents. He did this in the business sector with companies like IBM, 3M, McCain, Quest, Texaco, Vodafone, ABN AMRO, JP MorganChase, Nike, and Unilever. In the public sector, he consulted organizations like the IMF in Washington. The Worldbank, the European Central Bank in Frankfurt, Europol, UNDP, Council of Europe, and the Dutch peacekeeping forces.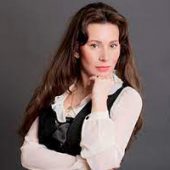 Dr. (H.E.) Karina, Princess Bagration
Rector and Co-Founder of Swiss Institute of Cultural Diplomacy.
Geneva, Switzerland
Academician, Researcher, Social Worker,
President and Founder, "Princess Carina Organization"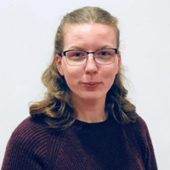 Michàela Polàckovà
Associate – London Institute of Skills Development UK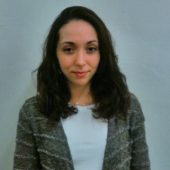 Jana Damkova
Researcher – University of Huddersfield, UK
Faculty – London Institute of Skills Development, U.K
ARICON is providing you with hotels and Airbnbs at the lowest prices available online. Book your stay now!
Why Does ARICON Offer Free Tours During Each Conference?
In an era of globalization and multicultural sensitivity, study abroad programs are mushrooming all over the academic world. They would grow even further if academics had more time and resources to visit worldwide destinations to prepare future study abroad programs for their students. Our conferences offer the perfect opportunity to blend in presentations with organized visits to locations that would make excellent venues for study abroad programs.
Andy Warhol's traditional fifteen minutes of fame - on the podium - stretch into days of academic interaction and discovery. It defies logic to treat conference venues as isolated academic silos when they may also double up as potential venues for study abroad programs. As a result, we promote each conference as inseparable from its geographical location, history and culture. We work hard to find sponsors in each conference's geographical area that offer generous hospitality and tourism packages in parallel with our conference presentations.
We make our attendees' potential clear to our sponsors. Many graduate students and professors who attend academic conferences have a lifelong career in academia in front of them. As a result, each attendee has the potential to multiply the number of future visitors to a conference's wider geographical area. "We have memories so that we might have roses in December," wrote Scottish novelist James Barrie.
Without the opportunity to interact and share one's research and ideas, what is the point of attending an academic conference? There is no shortage of academic papers on the internet and at the libraries within our universities. One doesn't need a conference to access academic research. Printed academic papers allow the reader to digest carefully instead of chasing a speaker racing against the clock. To understand what a modern conference should be like, we invite you to attend an ARICON conference and experience.
What Our Participants Say
Publication and Proceedings
We are indexed in Neilsen's U.K which provide access not only in the UK but also globally. Later we recommend full papers to our allied journals who possess a range of indexing including SCOPUS arintconferences.com/publication-and-proceedings/. The publication of paper in journal is subject to the quality of paper and the double-blind review report by the journal/s.
Our Allied Journals are Indexed/Accessed in:
(i) SCOPUS(ii) Ulrich's serials directory, (iii) Cabell's directories of Educational Curriculum & Methods and Educational Psychology and Administration, (iv) Proquest, (v) ,EBSCO DataBase (vi) Genamics, (vii) the Excellence in Research for Australia (ERA 2012) list compiled by the Australian Research Council, and (viii) Google Scholar (ix) JSTORE (x) Re-PEc (xi) WorldCat (xii) Directory of Open Journals (DJOJ) (xiii) J-Gate etc.
International Research Conferences in UK & USA
As we know that culture and conduct vary in different parts of the world; so if you are intended to heading to conferences at the top world destinations as London, Oxford, Cambridge (UK), Boston (U.S.A), there are certain points you should keep in mind so making your experience worthwhile through plentiful interaction and successful networking. Here are some ways to meet people at a conference in UK & USA.
Bang Bang! Do not think so, you will come across just Britishers or Americans; NO, NOT At ALL… it's an international research conference so there are researchers all around the globe; Yes! including 'UK & USA'. Our tips must be particularly useful for those who are shy or who are just going to attend an international research conference …
You might be wondering why do focus more on UK & USA? True, you are thinking absolutely correct; the answer of this why is the ratio of international researchers intended to attend conferences in the UK and USA is much higher as compare to other destinations. Hence, gear up to meet researchers from all most all the parts of the world; coming across tens of cultures under one roof, and believe you me it is damn interesting!!
There are few significant tips for you:
If someone gave a talk, then introduce yourself and ask a thoughtful question about their travel and experience at UK or USA; also share your experience or plans to visit places after the conference.
Often just listening can help you learn. Do share what attracts you to this vary conference; discuss about your prior international research conference experiences.
Discuss about the tourist destinations in UK or USA (the conference destination). Hold on! Did you research before travelling regarding the tourist attractions for UK and USA; specially if you are travelling to beautiful Oxford or Cambridge then don't forget river punting and cycling tours; or if it is London then it must be the world history museums, Madam Tussaud, Thames fairy tour etc. Similarly, if you are in Boston then it must be New England Aquarium/Faneuil Hall Marketplace, Historic North End, USS Constitution/Charlestown Navy Yard, North Station/TD Bank north Garden, Downtown Crossing/Historic District etc.
Thus, mates we have established a very concrete point to interact among your new international research fraternity. Remember, more knowledge you would be having about the tourist destinations, more people would like to interact with you
It is not at all recommended to hang out just with other people from your own institution. It is your responsibility to talk with people from other institutions, from other countries with varied backgrounds and cultures.
A good rule of thumb is not to join a group if that would make it half or close colleagues of yours. Another rule of thumb is that it's fine to travel in pairs — have a buddy to help you meet others — but not to hunt in larger packs. It's fine to check in with people from your group once in a while — to take a break from being social, to learn about someone you really ought to meet, etc. But use such time to recharge, not as your standard mode at the conference.
You will also find natives. Something important to know is that natives in the UK love to talk about 'weather'- their favorite foremost topic to interact. Therefore, browse about the weather updates in Oxford, Cambridge or London (UK)- wherever you are planning to attend the international research conference…..
it might sound funny to you but it is the established truth and you will experience it once you start a chat, with a native researcher, about weather. Similarly, in USA, people are more friendly and like small talks with novices. Addressing someone by the first name, of course they are strangers, serves a preamble of a 'good chat'. American, no matter they are the part of an international research conference, love to hear small stories- life incidents, so share your small decent research related experiences.
Talk with people at meals. Show up early to get breakfast and specially to schmooze. Going out for dinners is good, too. At lunch, meet everyone at your table, find out what they are doing, and tell them what you are doing. At conference lunches, I often sit at a random table with people I don't know, which has led to valuable new contacts.
You may find talking with other researchers less intimidating than talking with more senior people. Feel free to approach research students to learn what they are doing and to spread the word about your own research. This is an easy way to expand your circle of acquaintances and eventually meet the more well-known researchers.
Such international research conferences are the best places to seek future research projects, for instance working on a paper jointly, writing a chapter for a book might be published in UK and USA- definitely a boost to your research career.