Applied Research International Conference on Multidisciplinary Studies (ARICMS) Kuala Lumpur, Malaysia
Universiti Tecknologi Mara (Malaysia)
Passionate about conducting excellent research conferences and keen on celebrating diversity, ARICON believes in filling the space between different cultures and ethnicities in order to let the world become one multi-cultural society in order to exchange and develop ideas that allow it to progress and function at its full potential. Hence, we ensure that our research conferences are conducted in various locations often deemed to be unconventional in order for your perspective to broaden and touch new horizons. However, we ensure that you experience no shortage of comfort during your experience with us and that you return with the wish to accompany us again.
The overall objective of Applied Research International Conference on Multidisciplinary Studies (ARICMS 2019 Kuala Lumpur, Malaysia) is to provide a platform and stimulate discussion on respective tracks.
Entrepreneurship
Management
Business Administration
Tourism
Society, Culture & Law
Health & Nutrition and
Engineering
Information Technology
Arts & Humanities
Mathematics & Statistics
ARICON provides an opportunity for academics, practitioners, consultants, scholars, researchers and policy makers with different backgrounds and experience to present their papers in the conference and exchange and share their experiences, new ideas, research results, as well as discuss the practical challenges encountered and the solutions adopted.
Conference-committee highly encourage doctorate (PhD) and postgraduate students to present their research proposal or literature review or findings or issues in this conference with a very special registration fees. Case studies, abstracts of research in progress, as well as full research papers will be considered for the conference program for presentation purposes. Listeners and keen learners are also welcomed in a specific category to attend the conference.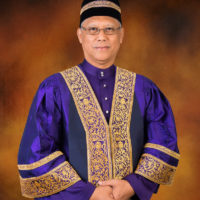 Conference Chair:
EMERITUS PROFESSOR DATO' DR. HASSAN SAID
Vice-Chancellor Universiti Teknologi MARA (UiTM)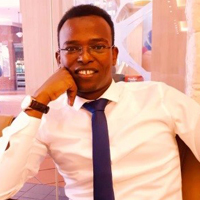 Keynote Speaker:
Dr. Ahmed Herzi
CEO Malaysia-Somalia Business Society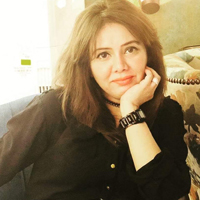 Conference moderator:
Dr. Maria H. Nadeem
ARICON – Director Communications
Venue: Universiti Tecknologi Mara (Malaysia)
ARICON is proud to announce that the venue for our October 2019 session is Kuala Lumpur, Malaysia. Located in South East Asia, Malaysia gained independence in 1957 from the United Kingdom and developed its economy from primarily being involved in agricultural production to becoming an industrial giant and the lead exporter of electrical appliances and components.
A positive approach towards investment and trade have allowed the Malaysian economy to succeed in generating employment and ultimately, allowing income growth. Malaysia's economy has taken a sharp turn towards progression after the Asian Financial Crisis of 1997-1998.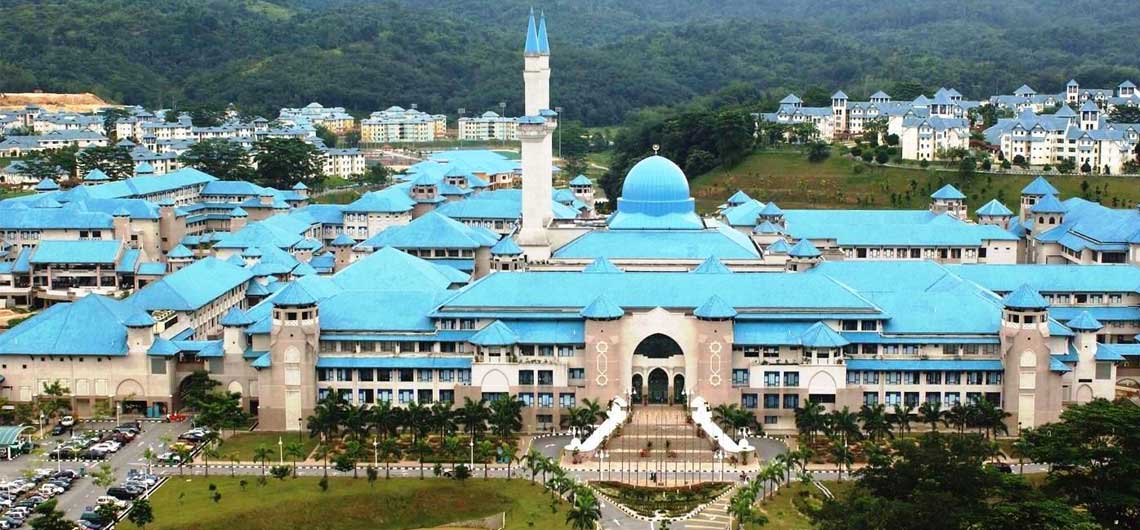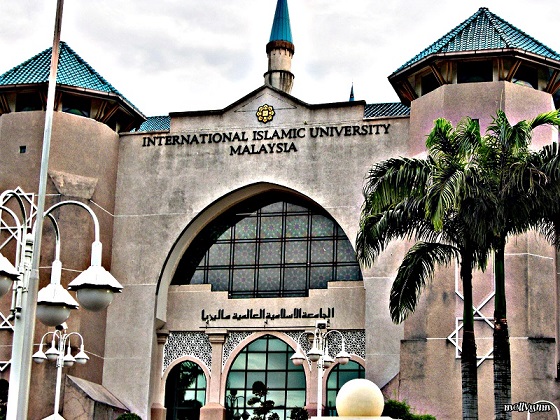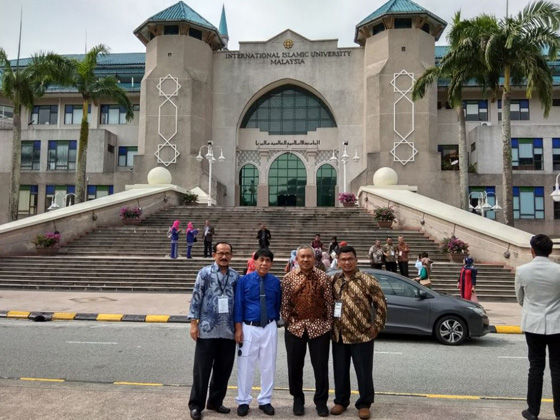 IIUM Honors & Distinctions: The International Islamic University Malaysia (IIUM) is the manifestation of Tun Dr Mahathir Mohamad, the Fourth Prime Minister of Malaysia. The university was officially established on 20 May 1983 by the Government of Malaysia.
IIUM was founded under the Companies Act of 1965 that enabled it to use English and Arabic as the medium of instruction and enhance its global orientation. The university slogan is "The Garden of Virtue and Knowledge". This is reflected in IIUM educational philosophy and its logo.
Befitting the Premier International Islamic Research University (PREMIER) status awarded by ISESCO on 17 December 2014, it provides an extensive, comprehensive learning environment conducive for conducting advanced research in various disciplines.It is the quality of the learning, comparative knowledge and research environments that attracted the high concentration of talent by which IIUM is known for.
IIUM is ranked in the top ten of the world's best varsity debate teams. IIUM English varsity debaters have received many international accolades including becoming champions at the 2016 Asian British Parliamentary (ABP) Debating Championship in Jakarta and the Cambridge Intervarsity Debating Competition 2016. IIUM individual debaters have received. The Asian Best Debater Award and Best Debater Award in Cambridge.
IIUM has several campuses spread across several states of Malaysia; each providing different fields of study. The Gombak campus in Kuala Lumpur houses the university's administration as well as the Kulliyyahs (Faculties) of Laws, Economics and Management Sciences, lslamic Revealed Knowledge and Human Sciences, Architecture and Environmental Design, Information and Communication Technology, Engineering, Education and Languages and Management. The campus offers a complete range of facilities including on-campus housing, a mosque, two state-of-the-art sports complexes with olympic-size swimming pools, a fully equipped library with more than two (2) million printed and digital materials supported by online databases, a medical clinic, convenience stores, a post office, and three Malaysian commercial banks.
The other campuses are located in Kuantan, Kuala Lumpur, Petaling Jaya Gambang and Pagoh. The Kuantan Campus is nestled within a valley surrounded by lush greenery. It houses the Science, Medical, Pharmacy, Allied Health Sciences, Nursing and Dentistry faculties. Kuantan has another site, Jalan Hospital campus housing part of the Kulliyyah of Medicine.
The population of IIUM students is 30,649 coming from 117 countries, with NO Discrimination of Muslim OR Non-Muslim; IIUM welcomes all KNOWLEDGE SEEKERS!
To date IIUM has 85,854 alumni of which 73,677 are Malaysians and 12,177 International.
Malaysia also holds great prestige in hosting a multicultural society which includes (according to a census held in 2018) 50.1% Malay, 22.6% Chinese, 11.8% are indigenous Bumiputra groups other than the Malays, 6.7% are Indian, and other groups account for 0.7% of Malaysia's resident population. This amalgamation of ethnic groups allows Malaysia's society to consist of diversity in customs, religion, food and culture.
The educational landscape of Malaysia caters to the diversity of the country's residents as the government highly prioritizes education and has granted it second highest allotment of funds (next to defense). Free compulsory education is available to children from the ages of 6-16, provided with the option of attending another two years free of cost. Bahasa Malaysia is the official teaching language however, English is taught as a compulsory. However, education at the primary level is offered with Chinese or Tamil as the medium of instruction with English and Bahasa Malaysia offered as compulsory subjects.
Highlights: Post-Conference FREE Excursion
Why Does ARICON Offer Free Tours During Each Conference?
In an era of globalization and multicultural sensitivity, study abroad programs are mushrooming all over the academic world. They would grow even further if academics had more time and resources to visit worldwide destinations to prepare future study abroad programs for their students. Our conferences offer the perfect opportunity to blend in presentations with organized visits to locations that would make excellent venues for study abroad programs.
Andy Warhol's traditional fifteen minutes of fame — on the podium — stretch into days of academic interaction and discovery. It defies logic to treat conference venues as isolated academic silos when they may also double up as potential venues for study abroad programs. As a result, we promote each conference as inseparable from its geographical location, history and culture. We work hard to find sponsors in each conference's geographical area that offer generous hospitality and tourism packages in parallel with our conference presentations.
We make our attendees' potential clear to our sponsors. Many graduate students and professors who attend academic conferences have a lifelong career in academia in front of them. As a result, each attendee has the potential to multiply the number of future visitors to a conference's wider geographical area. "We have memories so that we might have roses in December," wrote Scottish novelist James Barrie.
Without the opportunity to interact and share one's research and ideas, what is the point of attending an academic conference? There is no shortage of academic papers on the internet and at the libraries within our universities. One doesn't need a conference to access academic research. Printed academic papers allow the reader to digest carefully instead of chasing a speaker racing against the clock. To understand what a modern conference should be like, we invite you to attend an ARICON conference and experience.
Poster sessions allow delegates to move around the room and discuss their research.
I'd love to attend the ARICON conferences again… I
am interested as at ARICON ZURICH I tend to meet
people from universities and locales around the
world. While there, I got two invitations to speak…
in Netherlands and Turkey.
Professor Seeha Batra
Victoria University, Australia
The most IMPORTANT DATES to remember are as follows:
Submit your abstract by 15th January 2019.
Abstract Feedback: Within 10 days
Early Bird registration deadline: 31st January 2019
Regular registration deadline: 15th February 2019
Conference Dates: 24th – 25th April 2019
Email your Full Formatted manuscript (Optional) to ariconferences@gmail.com by 25th May 2019
The proceedings will be published by 10th June 2019
We are indexed in Neilsen's U.K which provide access not only in the UK but also globally. Later we recommend full papers to our allied journals who possess a range of indexing and archiving which is provided on our website. The publication of paper in journal is subject to the quality of paper and the double blind review report by the journal/s.
Our allied journals are indexed/accessed in (i) WorldCat, (ii) Ulrich's serials directory, (iii) Cabell's directories of Educational Curriculum & Methods and Educational Psychology and Administration, (iv) Proquest, (v) ,EBSCO DataBase (vi) Genamics, (vii) the Excellence in Research for Australia (ERA 2012) list compiled by the Australian Research Council, and (viii) Google Scholar (ix) JSTORE (x) Re-PEc (xi) WorldCat (xii) Directory of Open Journals (DJOJ) (xiii) J-Gate etc.
Each registered author, irrespective of whether he or she submits a formatted full-manuscript for publication, will receive a Certificate of Participation at the conference.