ARICON is dedicated to provide a common platform for educational institutes, academia, government and industry to discuss key issues and new developments in the field of law, business, marketing, management, economics, finance, politics, social sciences, natural sciences, technology, engineering, mathematics etc. which is critical to the development of professional competitive edge. We achieve this goal by organising highest quality academic conferences and seminars for professionals.
The overall objective of Applied Research International Conference on Interdisciplinary Studies (ARICMTC Istanbul 2019) is to provide a platform and stimulate discussion on respective tracks.
Conference Tracks
​Applied Statistics
Automation Engineering
Big Data, Machine Learning
Biomedical Engineering
Ceramic Engineering
Civil Engineering
Computer Networks & Security
Control Systems
Data Science
Electronic Engineering
Energy & High Voltage Engineering
Engineering Mathematics & Statistics
Fashion Design & Product Development
Fluid & Energy Engineering
Food Engineering
Geotechnical Engineering
Hydraulics Engineering
Industrial Engineering
Interdisciplinary applications of Engineering
Machine Vision & Image Processing
Micro/Nano Electro Mechanical Systems (MEMS/NEMS)
Mobile & Cloud Computing
Nano Science & Technology
Numerical Methods In Engineering
Quality Management
Robotics
Signal Processing
Software Engineering
Structural Engineering
Supply Chain & Logistics
Technical Textiles
Textile Process Engineering
Thermodynamics
Technology in Business & Management
Politics/ Legislation & Technology
Environment & Technology
Digitization of Economy
Social Changes & Technology
Education & Technology​
Conference Registration Fee Includes:
Access to all sessions in the conference
Bosphorus Lunch Cruise and Sightseeing
Certificate of Attendance
Congress package and inserts
The e-book of abstracts with the scientific program of the conferences
The e-book of full text proceedings with ISBN number
Lunches
Coffee Breaks
Welcome Mocktail
Istanbul Heritage Tour – Combining IMPERIAL & OTTOMAN SPLENDOURS
Highlights of this tour
HAGIA (Saint) SOPHIA
SULTANAHMET IMPERIAL MOSQUE – SULTANAHMET BLUE MOSQUE
Sulemania Mosque
Spice Bazar
Turkish Hamam Visit
GRAND BAZAR TOUR (COVERED MARKET)
Virtual participant registration fee includes:
The e-book of abstracts with the scientific program of the conferences
The e-book of full text proceedings with ISBN number
Certificate of Attendance
Technical support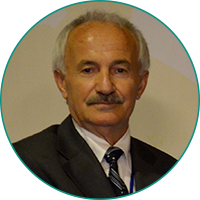 Prof. Dr. Osman Adiguzel
– Firat University, Department of Physics, Elazig, Turkey.
Dr. Osman Adiguzel graduated from Department of Physics, Ankara University, Turkey in 1974 and received PhD- degree from Dicle University, Diyarbakir-Turkey. He studied at Surrey University, Guildford, UK, as a post doctoral research scientist in 1986-1987, and his studies focused on shape memory alloys.
He worked as research assistant, 1975-80, at Dicle University and shifted to Firat University in 1980. He became professor in 1996, and he has already been working as professor. He published over 50 papers in international and national journals; He joined over 100 conferences and symposia in international and national level as participant, invited speaker or keynote speaker with contributions. He served the program chair or conference chair/co-chair in some of these activities.
In particular, he joined in last four years (2014 – 2018) over 50 conferences as Speaker, Keynote Speaker and Conference Co-Chair organized by South Asian Institute of Science and Engineering (SAISE), web: http://saise.org/, Science and Engineering Institute (SCIEI), web: http://www.sciei.org, International Association of Computer Science and Information Technology, web: http://www.iacsit.org/, The Academic World Education and Research Center (AWER-Center), web: http://www.awer-center.org/, and other institutes and companies.
Dr. Adiguzel served his directorate of Graduate School of Natural and Applied Sciences, Firat University in 1999-2004. He supervised 5 PhD- theses and 3 M.Sc theses. He is also Technical committee member of many conferences. He received a certificate which is being awarded to him and his experimental group in recognition of   significant contribution of 2 patterns to the Powder Diffraction File – Release 2000. The ICDD (International Centre for Diffraction Data) also appreciates cooperation of his group and interest in Powder Diffraction File.
Scientific fields of Dr. Adiguzel are as follow:  Shape memory effect and displacive phase transformations in shape memory alloys and other alloys, molecular dynamics simulations, alloy modeling, electron microscopy, x-ray diffraction and crystallography.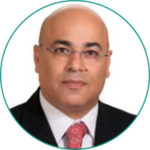 CONFERENCE CO-CHAIRPERSON ORGANIZING COMMITTEE
Prof. Dr. Naım Mahmood Musleh AJLOUNI
Professor in Computer Sciences Aydin University, Istanbul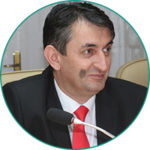 Dr Mile Vasić
Ambassador | CEO | Rector | Vice-Rector | Dean of Faculty of Economics | HRM | University Professor
Rahema Nadeem
Researcher at University of Huddersfield, United Kingdom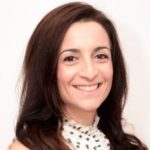 Alessia Contu
Chair of the Department of Management, College of Management, University of Massachusetts Boston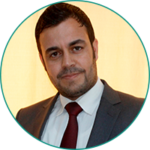 Alaa Alı HAMEED
Faculty Member, Aydin university, Istanbul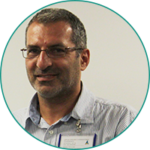 Assistant.Prof.Dr. Adem Özyavaş
Engineering Faculty
Computer Engineering Department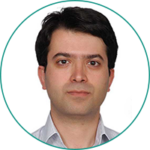 Assistant.Prof.Dr. Kaveh Dehghanian
Engineering Faculty
Civil Engineering Department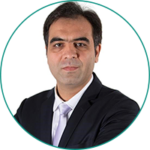 Assistant.Prof.Dr. Saed Moghimi
Engineering Faculty
Civil Engineering Department
ARICON since emergence of science has always been in need of excellent colloquial where pioneers of science can exchange their knowledge and innovation. Cutting edge technology expands with rigorous interaction and sharing of knowledge and experience. ARICON came into its operation when intellectual societies of professional world were in search of a common colloquial for interdisciplinary and research area interest focused interaction.
ARICON is a world class interactive professional association for technical and scientific knowledge sharing, where the international academics and professional community frequently meet. Sharing of knowledge in a proper perfect and exclusive forum leads to its expansion in addition to updates on cutting edge advancement on relevant research fields.
ARICON being a global class academic and scientific forum organizes several desks of discussions which make our events a perfect platform for B to B and academic as well as scientific research oriented interaction. From health science and medicine to application of IOT for disaster management and its impact on social studies which may affects the world economic and business management , whatever and whomever it may concerned related to higher education ARICON stands for all.
ARICON along with its team reaches all developed and developing countries, paradises and exotic island, harbor cities and hill stations ,global Cosmo polis and remote areas to make the activities of forum provide solutions for challenges to humanity. ARICON conferences are hosted every year on emerging scopes on science and technology and are proved to be epicenter of congress of scientist and scholars with their though provoking talks on current technology.
ARICON releases it's informative, globally referred and cited publications including proceedings and periodical with articles of international importance. Articles and research abstracts accepted for ARICON conferences could be cited at leading digital libraries.
Why Does ARICON Offer Free Tours During Each Conference?
In an era of globalization and multicultural sensitivity, study abroad programs are mushrooming all over the academic world. They would grow even further if academics had more time and resources to visit worldwide destinations to prepare future study abroad programs for their students.
Our conferences offer the perfect opportunity to blend in presentations with organized visits to locations that would make excellent venues for study abroad programs. The traditional fifteen minutes of fame — on the podium — stretch into days of academic interaction and discovery.
It defies logic to treat conference venues as isolated academic silos when they may also double up as potential venues for study abroad programs. As a result, we promote each conference as inseparable from its geographical location, history and culture. We work hard to find sponsors in each conference's geographical area that offer generous hospitality and tourism packages in parallel with our conference presentations.
We make our attendees' potential clear to our sponsors. Many graduate students and professors who attend academic conferences have a lifelong career in academia in front of them. As a result, each attendee has the potential to multiply the number of future visitors to a conference's wider geographical area. "We have memories so that we might have roses in December," wrote Scottish novelist James Barrie.
Without the opportunity to interact and share one's research and ideas, what is the point of attending an academic conference? There is no shortage of academic papers on the internet and at the libraries within our universities. One doesn't need a conference to access academic research.
Printed academic papers allow the reader to digest carefully instead of chasing a speaker racing against the clock. To understand what a modern conference should be like, we invite you to attend an ARICON conference and experience.
The most IMPORTANT DATES to remember are as follows:
Submit your abstract by 10th March 2019.
Abstract Feedback: Within 7 working days
Early Bird registration deadline: 31st January 2019
Regular registration deadline: 15th March 2019
Conference Dates: 28th – 29th March 2019
Email your Full Formatted manuscript to ariconferences@gmail.com  by 30th April 2019.
The proceedings will be published by 15th May 2019
Within 7 days of receiving your online abstract submission, we will notify you of the reviewers' acceptance or rejection, for the conference. If we inform you that it is an acceptance and you would like to publish your research, follow the model format by clicking at
https://arintconferences.com/procedure-for-submission-of-full-papers/
and email us your formatted full manuscript in Microsoft Word. You may do so up to four weeks  after the conference (by 15th December 2018) The selection of a journal, if any, for a particular manuscript, is entirely at the discretion of the editorial board members following the reviewers' suggestions.
As far as the indexing of proceedings is concerned, we are indexed in Neilsen's U.K which provide access not only in the UK but Internationally too. Later we recommend full papers to our allied journals who possess a range of indexing and archiving which is provided on our website. The publication of paper in journal is subject to the quality of paper and the double blind review report by the journal/s.
Our allied journals are indexed/accessed in (i) WorldCat, (ii) Ulrich's serials directory, (iii) Cabell's directories of Educational Curriculum & Methods and Educational Psychology and Administration, (iv) Proquest, (v) ,EBSCO DataBase (vi) Genamics, (vii) the Excellence in Research for Australia (ERA 2012) list compiled by the Australian Research Council, and (viii) Google Scholar (ix) JSTORE (x) Re-PEc (xi) WorldCat (xii) Directory of Open Journals (DJOJ) (xiii) J-Gate etc.
Each registered author, irrespective of whether he or she submits a formatted manuscript for publication, will receive a Certificate of Participation at the conference.