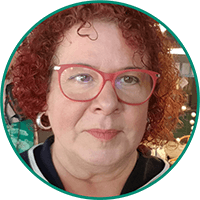 Dr. Melahat Sibel Dincel
After receiving the M.A. and Ph.D. degrees from Hacettepe University, Department of English Language & Literature (Ankara, Turkey) I worked there as an assistant professor for quite some time. Also during my Hacettepe years, I got accepted for post-doctoral work for 2 years in Holland, University of Leiden, Department of English. Then in 2012, I started working for TOBB University of Economics & Technology, Faculty of Sciences & Letters, Department of English Language & Literature, & I have been there since then.
As for areas of study and interest I can name British/American drama, Shakespeare, cultural studies, Women's studies, gender studies and Ottoman-Turkish drama of the Tanzimat era. Apart from having published articles and presented papers in the fields mentioned above, I also have published translations from English to Turkish in the fields of the English novel, history of world theatre, history, and political science. Recently, as a member of the Council of Environmental Humanities Series at the Capadoccia University Publications, I am working on the translation of a book on ecophobia by Prof.Dr.Simon Estok to be published in 2020.