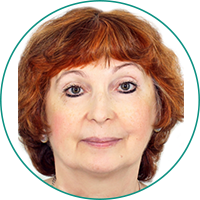 Dr. Olga R.Bondarenko holds the position of a professor at the Foreign Languages Department of the Moscow State Institute of Tourism Industry n.a. Yu. Senkevich. She headed this department from 2002 till 2010.
Her professional interests lie in teaching English for special purposes, intercultural communication and World Englishes. She has been a member of the International Association of World Englishes since 2017.
She is the author of over 40 research papers in Russian and in English, 25 teaching workbooks in English, and more than 20 ESP courses syllabi for students of tourism, hospitality and management.
Bondarenko participated in the MATSDA conference in Limerick (2012), in IAFOR conference in Osaka (2013) and Brighton (2015), in 17th AILA congress in Brisbane (2014) as well as in international linguistic forums in Russia.