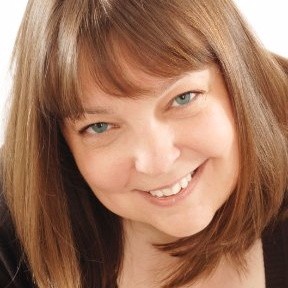 Liz Murphy
Associate Dean Marketing & Student Recruitment Coventry University
(Director, Consultant, Higher Education, Outreach WP)
An evidence-based Marketing, Communications, Student Recruitment professional at  Director Level
& proud to be Associate Dean of Marketing & Student Recruitment as part of an excellent British university.
Also, a successful freelance marketing consultant and have more than 25 years of, big brand experience. A CIM qualified professional with significant experience in a range of sectors including education, financial services, SME's, public and private sector, B2B and B2C. Specialist skills are strategic brand development, media buying, customer insight, digital work, social media, advertising, CRM, internal comms, project management & PPC. My website www.marketingconsultant.org.uk with includes my SlideShare presentations
My 4 years+ of consultancy have been varied.  Sometimes I am asked to manage a project or department of my client, sometimes I do research projects, on other occasions, it is a strategic review with a report and a senior presentation
I work mainly but not exclusively in the universities sector with expertise in undergraduate and post graduate student recruitment.  I also offer training in LinkedIn for students and recent graduates as part of the employability agenda.
Also 12 years in financial services including Barclays Bank, & the Halifax as well as FMCG, SEMs, software developers & 10 universities
Also: Media expertise, design service innovation, new product development (NPD), analysis, brand development, customer insight, customer journey mapping. Ad concept, creative development,
TV & press executions, copywriting, media planning, social media activity, web advertising, search engine optimisation SEO, websites. PR – events, press releases, radio coverage, agency reviews, marketing campaigns across channels, delivering digital, traditional marketing, email marketing campaigns, online channels, digital channels including Google Adwords, marketing programmes, digital agencies, marketing objectives
Experience
Associate Dean Marketing & Recruitment (Director, Head of, Consultant) at Coventry University
May 2016 –  Present
Leading on Student Recruitment and part of the leadership team for the Faculty of Engineering, Environment and Computing. My responsibilities include student recruitment of home, EU and overseas students in undergraduate, postgraduate and PhD research.  This includes Clearing, Open days, Digital engagement, agent engagement, course development, 5-year projects etc. I'm also part of the Deanery working on management, strategy, high-level project management, negotiation, change management, student experience, internationalisation, market analysis, product development, research agenda, business development, global engagement, cultural exchange, within the wider university.
Keywords – UK, EU & International B2B/ B2C global engagement. Digital & CRM customer acquisition campaign both strategic planning & implementation. Online customer journey, generate, capture and convert leads through online marketing tools e.g. advertising International Pay Per Click PPC, behavioural ads, retargeting, display, social media. Acquisition & retention strategies. Design & service innovation, creating new products, lead generation, market
analysis, market research, brand development, customer journey mapping. Staff management. Communications planning, ad concept & creative development of TV & press executions, copywriting, media planning & buying of campaigns, social media campaigns. Digital work – e- marketing, search engine optimization SEO, gaming development, websites both B2C & B2B. PR
– events, press releases, radio coverage, agency reviews, crisis management Budgeting return
on investment ROI analysis. Pricing work, copywriting, social media, advertising, email marketing, Prince2 & Agile project management, Outreach, Widening Participation, WP.
Marketing, Communications Consultant HE – Digital, LinkedIn, Student Recruitment, Director, Interim
June 2012 – May 2016 (4 years)
I'm an upbeat, successful, easy to work with freelance marketing consultant at director level. I relish the opportunity to make a difference.
My key clients have been;  University College London UCL, Staffordshire University, University
of Gloucestershire, Get My First Job, The Universities and Colleges Admissions Service UCAS, The University of Manchester,  University of York,  Aston University, Birmingham City University, Applicatalyst, and Westminster University.
My work falls into 3 broad areas;
– Firstly strategic development thus creating & reviewing marketing, communication & customer journey plans.
– Secondly to actually do the work of communications & marketing both tactical & strategic activities
with appropriate KPIs & customer satisfaction analysis, compliance & audit processes.
– Finally using my professional skills for leadership, line-management, public speaking & project management.
I have 25+ years marketing experience so I have very a broad skill set, particularly loving digital work and truly understanding consumers and creating insights.
Director of Student Recruitment & Outreach, Deputy Director Marketing at University of Birmingham
December 2004 – May 2012 (7 years 6 months)
The role required professional marketing skills to attract students to the University supported by a department of 27+ staff and operationally managing a considerable budget.  Initially responsible for the UK undergraduate recruitment.  Promotion came with the additional responsibility of post graduate and EU markets  with some international marketing activities.
Senior Marketing Manager/ Proposition Manager at Barclays Bank
December 2002 – January 2005 (2 years 2 months)
As Senior Proposition Manager within Barclays Private Clients I acted as the customer champion to develop a new brand proposition with responsibility for the client experience and customer communications. The role also mapped concepts which matched market requirements and customer needs for both new product acquisitions and services.  Engaged with stock market brokers, legal services, customer insight team and business partners to develop new products and services to agreed profit margins.
Senior Marketing Manager, Savings Acquisition at Halifax / Birmingham Midshires
March 2002 – November 2002 (9 months)
As product manager, designed and launched equity based products. The post was highly commercially focused with the ultimate objective of generating greater revenue. This was achieved by segment level propositions using a mix of different products and channels and retail strategy with fully integrated CRM.
Marketing Mananger
August 2001 – February 2002 (7 months)
Created a detailed Channel Strategy project plan, which involved the fusion of customer value analysis, customer profiling and segmentation. Campaign management for a key account with loyalty and retention strategy for a retail brand.
Marketing Controller
1999  – 2001 (3 years)
I developed marketing plans and totally re-branded an outdated organisation to make it relevant and appealing. Undertook advanced data modelling on branch profitability and restructured
the retail network as a result. Marketing Week nominations – 'Campaign of the Year 1999' and
'Marketing Effectiveness'.
Head of Market Research at Britannia Building Society
January 1993 – November 1998 (5 years 11 months)
I created customer insights to direct the marketing activities of the building society.
Education
Harvard Business School
Executive education, Digital Marketing, 2010 – 2010
Activities and Societies: I am on the Executive Education Programme
Charted Institute of Marketing
Marketing – Chartered status, 1988 – 1988
Staffordshire University
Business Studies with Marketing 2:1, Marketing/Business, 1984 – 1988