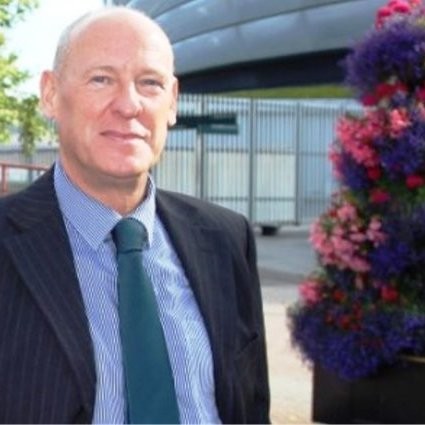 Honorary Associate Fellow, University of Aberdeen Business School
Founder director, The Interactive Design Institute
Michael is currently Director of Communications for the Interactive Design Institute (IDI) an online education company which specialises in collaborating with universities to enable the development and delivery of complete programmes and individual courses entirely online and through blended learning models. The Interactive Design Institute was founded by Michael and his colleagues with the intention of widening student access to high quality, higher education provision via a customised learning management system.
Michael has extensive experience in the writing, directing and delivery of education programmes across a range of media. More recently as a member of the Board and management team of
the Interactive Design Institute, Michael has fulfilled a wide variety of functions including the development of pedagogy for online delivery, writing and editing of course materials for online delivery, international and domestic business development, the writing of resource materials and liaison with external bodies such as Scottish Enterprise, Scottish Development International and IDI's shareholder body. In addition to Linkedin, Michael is a regular contributor to EPALE; an initiative of the Directorate-General for Education, Youth, Sport and Culture of the European Commission, where
his articles have been translated into six European languages, Writers' Academy at Penguin Random House where he has published 7 eBooks on creative writing, Creative Drum and the University of Aberdeen Online MBA (Global) blog where he writes about contemporary business practice.
Michael has been appointed as an Honorary Associate Fellow in the Business School of the
University of Aberdeen.
Experience
Director at Interactive Design Institute
June 2004 – Present
The Interactive Design Institute is a collaborative partner of the University of Aberdeen and the University of Hertfordshire and is the UK's leading provider of Art & Design degrees and masters programmes delivered entirely online. The company also delivers  courses in Creative Writing on behalf of Penguin Random House.
Michael is a founding director of the company, currently serves on the Board and is a member of the Management Team. During the thirteen years he has been with IDI Michael has also:
* devised and converted materials for online delivery
* written extensively for social media
* liaised with external agencies on behalf of the company including Scottish Enterprise and Scottish
Development International
* represented the company in America, Russia, Hungary, Spain, Vietnam, Thailand and China
Curriculum Manager at Edinburgh's Telford College
January 2002 – June 2004 (2 years 6 months)
Managed the Performing Arts Team in delivering a curriculum which included certificated courses in Theatre Arts (Performance), Music, Musical Theatre and Technical Theatre in addition to contributing to cross curricular working groups.
Head of Performing Arts
January 1984 – January 2002 (18 years 1 month)
Devised and delivered performance based courses to high school students from S1 – S6
Directed and coordinated Lasswade Youth Theatre (Acting, Music, Dance and technical Theatre) Devised and contributed to a range of collaborative performance projects with external agencies Contributed to numerous internal and external committees including Board of Management, PGCE Assessment Panel and Promotions Committee
Provided placement & support for PGCE student teachers
Lecturer (secondment) at Moray House Institute of Education, University of Edinburgh
August 1990 – June 1995 (4 years 11 months)
Mentored under graduate and post graduate students studying to enter the teaching profession and assessed post graduate students on teaching placement, providing advice, guidance and support as required. Also contributed to a teacher training pilot scheme, mentoring post graduate students on placement and trialing assessment systems.
Head of Performing Arts
January 1988 – January 1989 (1 year 1 month)
Delivered accredited courses in English and Performing Arts to high school students from S1 – S6
Contributed to New South Wales Education department's teacher training initiative
Coordinated and directed youth theatre public performance involving 100+ students, 20 staff and 6 departments
Group leader on S5 & S6 trip from NSW to Northern Territories
Group leader on S1 excursions in NSW
Director of Theatre In Education
August 1978 – August 1979 (1 year 1 month)
Director of Senior Youth Theatre
Director of Junior Youth Theatre
Devising and directing educational workshops in collaboration with local schools
Liaising with external bodies on collaborative projects
Joint organiser of Community Arts Festivals (Moonshine and Kensal Green)
Drama workshop facilitator
June 1976 – July 1978 (2 years 2 months)
Fulifilled a variety of functions on a part-time basis across a two year period while studying:
* Drama workshop & circus skills facilitator summer 1976, 1977 & 1978
* Theatre in Education Team member devising local and touring performances
* Member of performance team for tour of Holland 1978
Property Master
August 1974 – July 1975 (1 year)
Responsible for managing the deployment of stage props.
Assistant scenic artist
July 1974 –  June 1975 (1 year)
Responsible for the preparation and maintenance of backcloths, properties and scenery used on the Howard and Wyndham theatre circuit.
Education
The University of Edinburgh
PGCE, Teacher training, 1979 – 1980
Queen Margaret University
Bachelor's degree, Theatre Studies, 1975 – 1978